You put so much thought and time into your advertising plan, you've picked a great agency or person in-house to run your ads, and impressions and clicks look great in your reporting, but where did your ads actually show? Transparency between you and your ad agency (or in-house team) is essential when you're investing in digital advertising on display, online video, and/or CTV OTT, but sometimes it can be overlooked. It happens often where "Top Sites" will be mentioned, but ask for a detailed report.
Viewability
There are a couple of key dimensions and metrics that should be included in the report, if possible. Impressions and clicks are the most common and – though they are important – they often do not tell the entire story. Many agencies give reporting on "Top Sites" but that can also be misleading. Viewability is often left off of many reports, and can be a crucial factor in your advertising dollars. Viewability is a measure of whether or not your ad had a chance to be seen by a user. To get technical, for display ads it means 50% of your ad was seen for at least 1 second. For visual learners, let's take a look below:
Above: Example of not being viewable because 50% of the ad is not showing. 

Above: Two fully viewable ads
What this means is you could have thousands of impressions on the best websites, but if your viewability metric is low, the number of impressions can be misleading. For example: Your display ad had 10,000 impressions on cnn.com, a pretty reputable site. When looking closer you notice that your viewability is 5%, meaning your ad was only seen 500 times by users. Keep in mind you're also paying for the non-viewable impressions that are loaded on the site! 
Viewability rates differ depending on what type of advertising you're focusing on. For CTV, viewability should be very high (high 90s %) because it is seen on the television and almost always non skippable. The small percentage of viewability that is missing is when your ad is shown and turned off mid way through the commercial. 
Websites, Apps, URLs, Domains Etc…
Once you've taken a look at viewability the next step is to look at what sites or apps your ads actually show on. These differ in name depending on which agency and platform they use but the most common ones are titled. Usually clients want to be on premium inventory at the cheapest CPM (We all do!).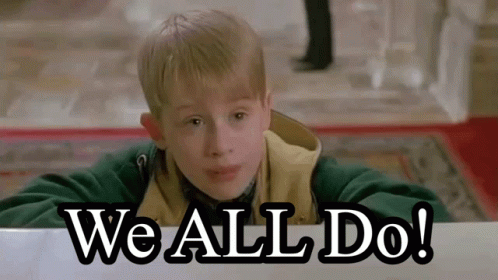 "Premium sites/apps" can be tricky. Some of the sites and apps that get the most traffic might not have the highest quality of ad placement. For example: weather.com and The Weather Channel app. There is a lot of traffic that hits this site daily, but sometimes ads are slow to load or not the correct size for the space.
Above: Slow loading ads take away a positive experience with the user.
Above: Tylenol ad is a little too small for the ad space. 
Weather.com sees a lot of traffic daily and it is a good idea to keep your brand top of mind, but I also think it is important to know how your ads are seen on websites.
Online Video Metrics

For online video, there are a few other metrics that should be accounted for on top of viewability, such as video player size and audio mutes. Online videos can be played in many different spots. Sometimes it is played before you're able to watch the desired video, but it can also be played in a corner of the site while scrolling. This is where Video Player Size matters. If the video player size for the majority of impressions is small, that usually means it's playing in the corner of a site. More often than not that also means that it is muted (Online video differs from YouTube pre-roll which is known as TrueView. Anything shown on YouTube has some differences from the above information). 

Above: Huggies video player is small. 
Apart from online video and display ads showing on websites, they can also appear on app inventory, which should also be included in the inventory report. A very popular app that many people use is the "Color By Number" or "Happy Color" app, where you're able to color a picture by tapping certain colors and areas. Although it's relaxing to some, it can be an enormous part of your clicks, because game makers strategically place ads so they're easily clickable. App inventory can garner a lot of clicks and be a great way to drive website traffic, but is it the right kind of traffic you want to your website?

Above: Color By Number App
Blacklists?! We Talking About Blacklists!?
There are many sites or apps that your brand might not want to be on. As a former teacher, I often used the site quizlet.com, which is a great way to test kids on information taught in class. It is not, however, a great site for some brands to advertise on because the majority of people using the site are typically young. Therefore, I have that site blacklisted for most of the campaigns Kinetic Sequence runs. For those that do not know, blacklists are lists of websites and/or apps that your ad will not run on, and they are essential for almost all campaigns. Typically advertisers have some sort of blacklist that is used, but it usually needs constant updating because there are so many new websites and apps. If you are unsure if you have a blacklist running on your campaigns, ask whoever manages your ads, and request to see it. 
Display and online video advertising are great ways to raise brand awareness and keep your business top of mind of users. There is no right or wrong answer to what sites or apps your creative should be on, but it is important to know where and how your ads are shown on websites and apps. Ask whoever runs your ads for a detailed report by sites and apps, where you're able to see the metrics by site/app. Do your own research on the sites and apps that your ads are showing on. If your advertising agency does not provide you with a detailed report, I would suggest working with an agency that offers you that transparency. 
If you would like to discuss more about ad placement, reports, blacklists, or about life in general contact me at joseph@kineticsequence.com or fill out the form found here!
Joseph Cox is the head of programmatic advertising at Kinetic Sequence.
You Deserve More. Change Your Marketing.
Change Your Business.
Schedule a time to talk to us about how we can help.
Contact Us